Featured Item:

9.31 ACRES WAGON WHEEL RANCH, LOT 25. TERMS $270/MONTH

WAGON WHEEL RANCH

Lot 25

9.31 Acres


This tract of land is a gorgeous piece of southern Missouri, strategically located close to the Ozarks and Mark Twain National Forest. The terrain is rolling to level in nature, providing some amazing scenic views. Deer and turkey are both in abundance on this property, with lots of other wildlife as well. This area is great for many recreational activities including camping, hunting, ATVs, RVs, and more. Take advantage of this opportunity to secure your own parcel before they are gone!


This lot is being offered for sale with financing. Simply make the small down payment, and the land contracts and coupon books will be mailed to you immedi ately. You can start using or building your land while you are making payments..

SALES PRICE: $27,000

DOWN PAYMENT: Your Bid Amount

MONTHLY PAYMENT: $270

INTEREST RATE: 9%

10% DISCOUNT ON REMAINING BALANCE IF PAID EARLY

BUY INSTANTLY AT

Online Land Sales






Location

and Legal

Description

Wagon Wheel Ranch, Dent County, Missouri

Lot : 25

9.31 Acres




The scenery is breathtaking and the terrain offers something for everyone. Hunters will find this a paradise as well with deer and turkey galore! Don't miss out on such a great opportunity to own a piece of Missouri!






Dent County was taken out of Crawford and Shannon Counties by an act passed by the Missouri General Assembly to take effect February 10, 1851. The county's name comes from an early settler, Lewis Dent, who was the new counties first representative to the legislature. The first county officers appointed were Justices G. C. Breckinridge (president), Samuel Hyer, Jr., and Jotham Clark. Joseph Milsaps was sheriff and David Henderson was clerk. They met at Eaphraim Bressie's about 2 miles northwest of the present Salem on Spring Creek which was on the "old White River road."








INVEST or RESELL!

Utilities: None

Covenants

Zoning: Residential

Size:
9.31 Acres

Taxes

$50 per year and are current
Dent County, Missouri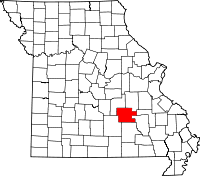 Dent Countywas taken out of Crawford and Shannon Counties by an act passed by the Missouri General Assembly to take effect February 10, 1851. The county's name comes from an early settler, Lewis Dent, who was the new counties first representative to the legislature. The first county officers appointed were Justices G. C. Breckinridge (president), Samuel Hyer, Jr., and Jotham Clark. Joseph Milsaps was sheriff and David Henderson was clerk. They met at Eaphraim Bressie's about 2 miles northwest of the present Salem on Spring Creek which was on the "old White River road." Some of the first settlers who came here in 1829 were William Thornton, Daniel Troutman, and Daniel M. Wooliver. Among those who followed were William Blackwell, Elisha Nelson, Jerry Potts, Eaphraim Bressie, Robert Leonard, Abner Wingfield, Lewis Dent, Wilson Craddock, Thomas Higgonbotham, Jack Berry, Silas Hamby, Smith Wofford, Turkill NcNeill, Dr. John Hyer, Samuel Hyer, and David Lenox. Among other families include the: Coppedge, Watkins, Skiles, Brown, Callahan, Welch, Snelson, Burlison, Massey, Vaughan, Taff, Arthur, Lamb, Freeman, Henderson, Agee, Johns, Bates, Jamison, Honey, Sims, McSpadden, Sinclair, Simmons, Organ, Love, and Orchard.

Dent County is a sportsmanís paradise, and prides itself on its world-class deer and turkey hunting, trout fishing, and ready access to some of the most beautiful canoeing rivers in the world. With great schools, excellent health care, a supportive business environment, vast areas of public land, and a deep commitment to faith and family, Salem offers values and amenities that are seldom found in such abundance.


Many people have found that the Salem area is an ideal place to retire. Low land and home prices, a moderate climate, and low cost of living all combine to make retirement dollars stretch as far as possible. And with friendly neighbors, a strong sense of community, and access to services often found only in much larger cities, Salem is indeed a welcoming place to enjoy your golden years.
.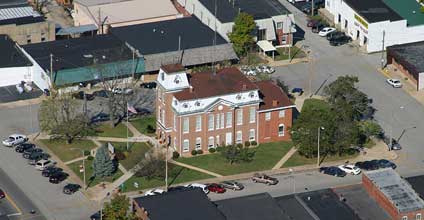 Never Alone Land Loan
As a financed customer, you will have a safe and convenient way to service your loan account.
> View online statements
> View payment history
> View contracts
> View property taxes
> View property information