Featured Item:

Large 1.13 Acre Ranch in Elko County, Nevada.

MEADOW VALLEY RANCHOS

Lot 6

This is the perfect place to build the ranch of your dreams. This lot is being offered for sale with financing. Simply make the small down payment, and the land contracts and coupon books will be mailed to you immediately. You can start using or building your land while you are making payments.


This lot is being offered for sale with financing. Simply make the small down payment, and the land contracts and coupon books will be mailed to you immedi ately. You can start using or building your land while you are making payments.

SALES PRICE: $3,750

DOWN PAYMENT: Your Bid Amount

MONTHLY PAYMENT: $150

INTEREST RATE: 9%

10% DISCOUNT ON REMAINING BALANCE IF PAID EARLY

Buy Instantly at

Online Land Sales






Location

and Legal

Description

Meadow Valley Ranchos

Lot 6, Block 24, Unit No 11 File 26832

1.13 Acres









INVEST or RESELL!

State
Nevada
County

Elko

Size
1.13 Acres

Taxes

$10 Per Year and Current
ELKO COUNTY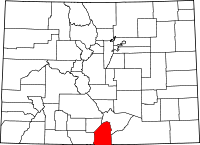 Elko County is a county located in the U.S. state of Nevada. As of the 2010 census, the population was 48,818.[1] Its county seat is Elko.[2] The county was established on March 5, 1869, from Lander County.

According to the U.S. Census Bureau, the county has a total area of 17,203 square miles (44,560 km2), of which 17,170 square miles (44,500 km2) is land and 33 square miles (85 km2) (0.2%) is water.

When you discover Elko, Nevada, you quickly see why this truly is the "Great American West". A land of adventure, capable of stretching the limits of your adventure, meeting and/or convention to its fullest. The raw majesty of Elko County's Ruby Mountains and the rugged canyon streams will let you discover the unspoiled drama of the West.
Never Alone Land Loan
As a financed customer, you will have a safe and convenient way to service your loan account.
> View online statements
> View payment history
> View contracts
> View property taxes
> View property information